Are you new to wild boar hunting in Texas? This fun and exciting sport is guaranteed to get your heart pounding, with plenty of action in the field followed by a freezer full of delicious results.
It's also a great way to enjoy the natural beauty of West Texas, relax and take some time for yourself, and maybe even make a new friend or two.
If that sounds like a good time, you're in the right place. Read on to learn all that you need to know to before you go to West Texas to hog hunt. We'll cover everything from the state's legal requirements and successful field strategies for Texas hog hunting to tips on finding the best Texas hog hunting ranches.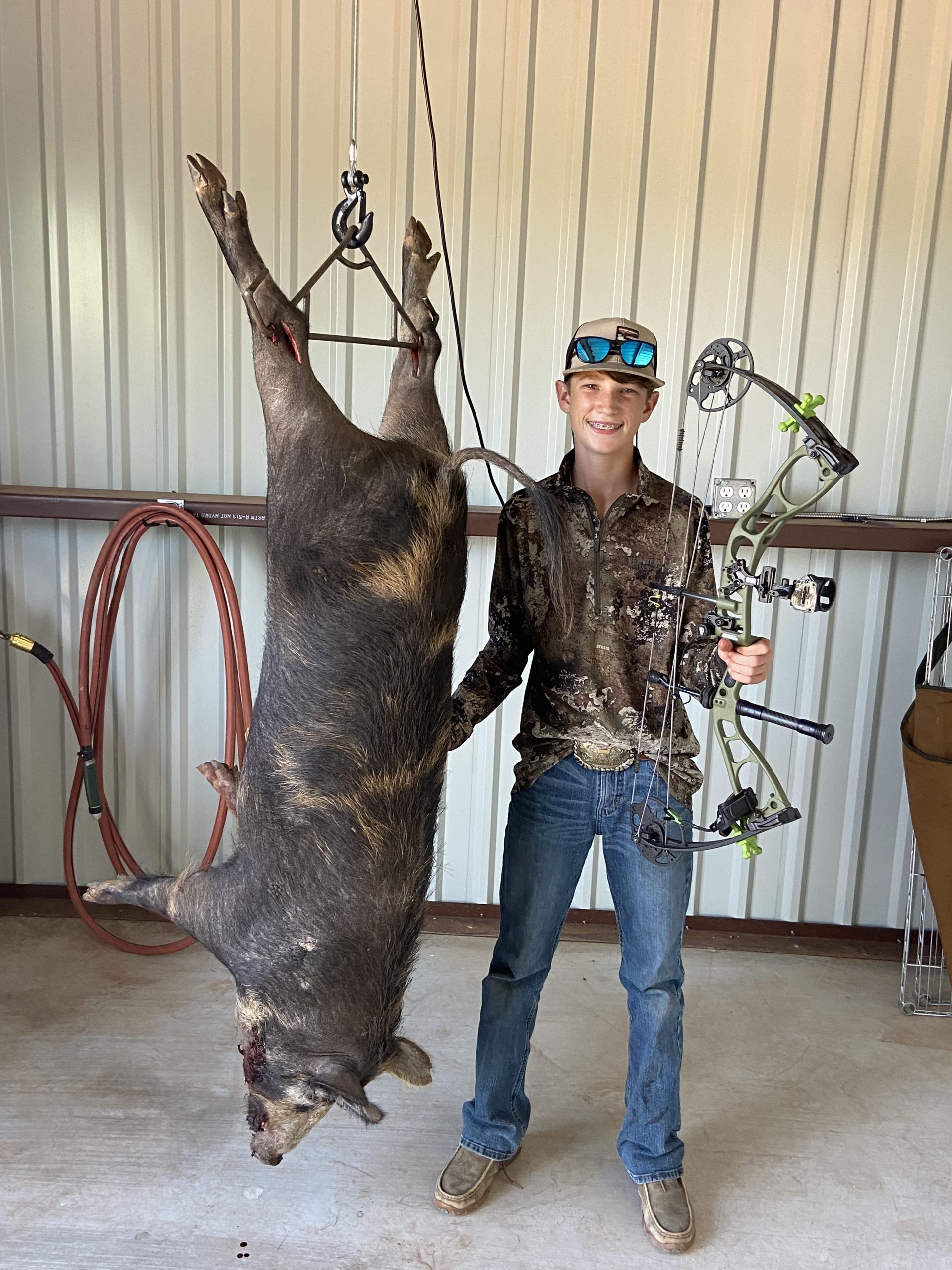 West Texas Hog Hunting Basics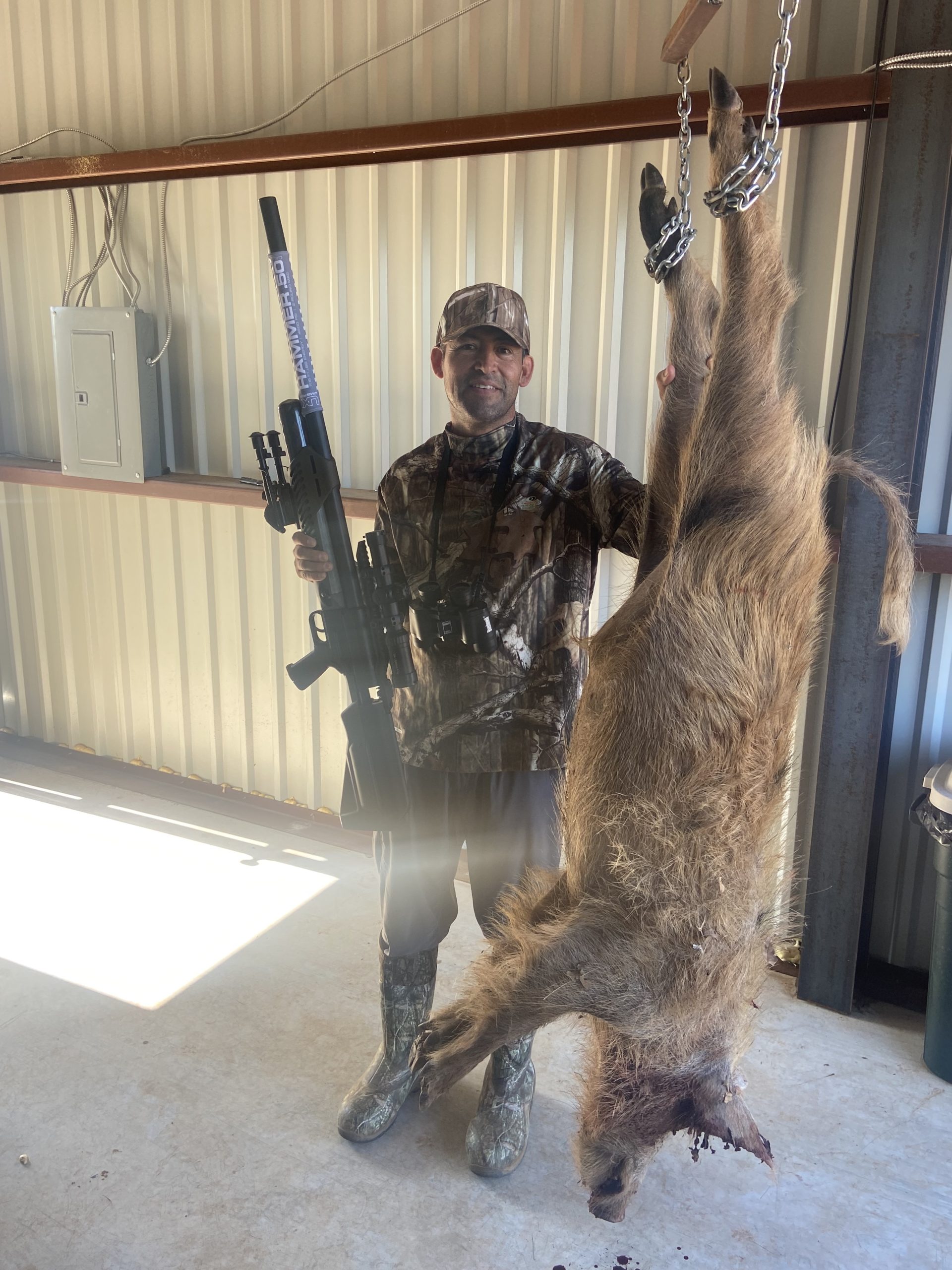 According to TPWD, There is currently an estimated population in excess of 1.5 million feral hogs in Texas. And, while they are exceptionally fun to hunt, they are also considered a nuisance animal, sometimes causing extensive damage to ranches and rural property.
During a wild boar hunting trip, you can expect to spend time in stands, making shots of up to 80 yards. Spot and stalk hunting will also be allowed, but during alternate hours so as not to interfere.
A hunting license is not required so long as your chosen wild boar hunting spot is on private property and you have the landowner's permission.
For an up-close look at your potential prey and some happy hog hunting customers, take a look at this gallery.
What You Need for Wild Boar Hunting in Texas
First and foremost, you'll need to invest in proper hog hunting gear. This will include your choice of weapon, gun or bow, as well as a good knife and potentially a pistol or additional sidearm. You'll also want to bring binoculars and camouflage clothing for both warm and cool weather.
Wild boars have an excellent sense of smell, so it's also helpful to have some scent eliminator handy.
While you're away from home, you'll also need some comfortable clothing for relaxing around the lodge and basics like a field backpack, water bottle, and snacks. Don't forget to bring any medications and toiletries that you'll need and a couple of hefty coolers for taking your freshly processed meat home.
Lastly, it's important to mention that many hunting ranches are self-catering, including Sandfork Ranch. So, you'll need to bring all of your food and drinks from home, but you will find a fully stocked kitchen where you can prep and cook meals.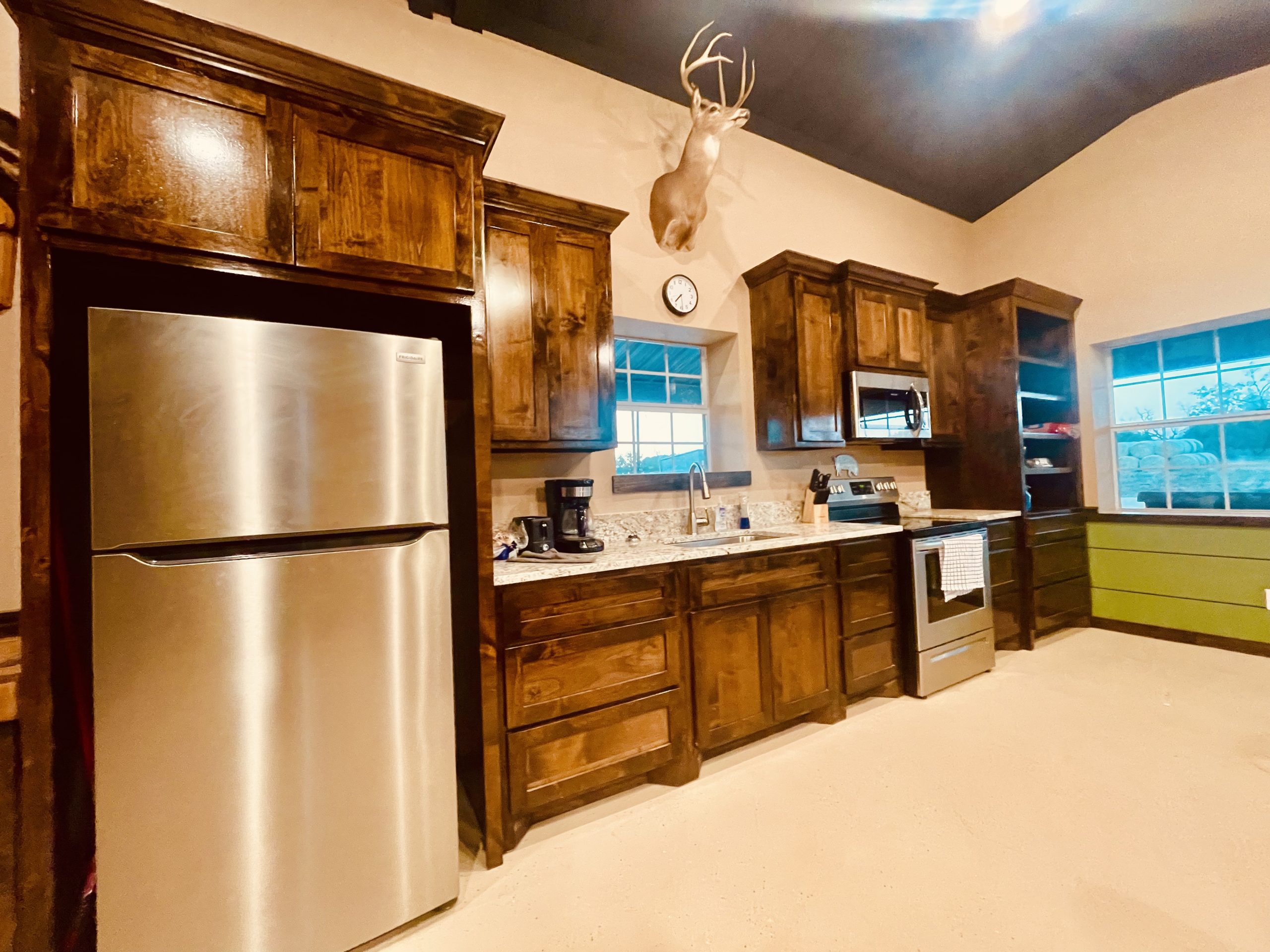 What Its Like Staying at Texas Hog Hunting Ranches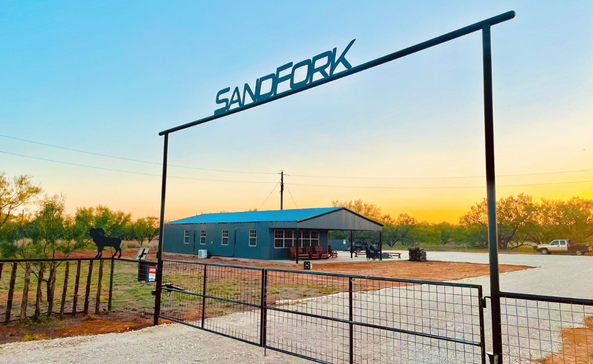 Texas hunting lodges are typically built in rural or undeveloped areas where wild game is naturally present. They feature casual and comfortable bunkhouse style accommodations, with plenty of dedicated spaces for cleaning and storing your gear.
There may be other opportunities for hunting local species like turkeys and deer, but you'll need a license. You can also enjoy fishing, range shooting, and plenty of peaceful landscapes, too.
Book Your Texas Hog Hunting Trip Today
With the help of this guide, you're ready to try wild boar hunting in Texas. And, there's just one outfitter to trust - SandFork ranch.
We're a family-owned and operated business with over 15 years of experience, and we're happy to work with hunters of all skill levels. A stay at our ranch includes comfortable accommodations, fun and fairly priced packages, and highly skilled West Texas hog hunting guides who are happy to help with whatever you might need.
Contact us today and find out why we're among the top Texas Hog Hunting Ranches!